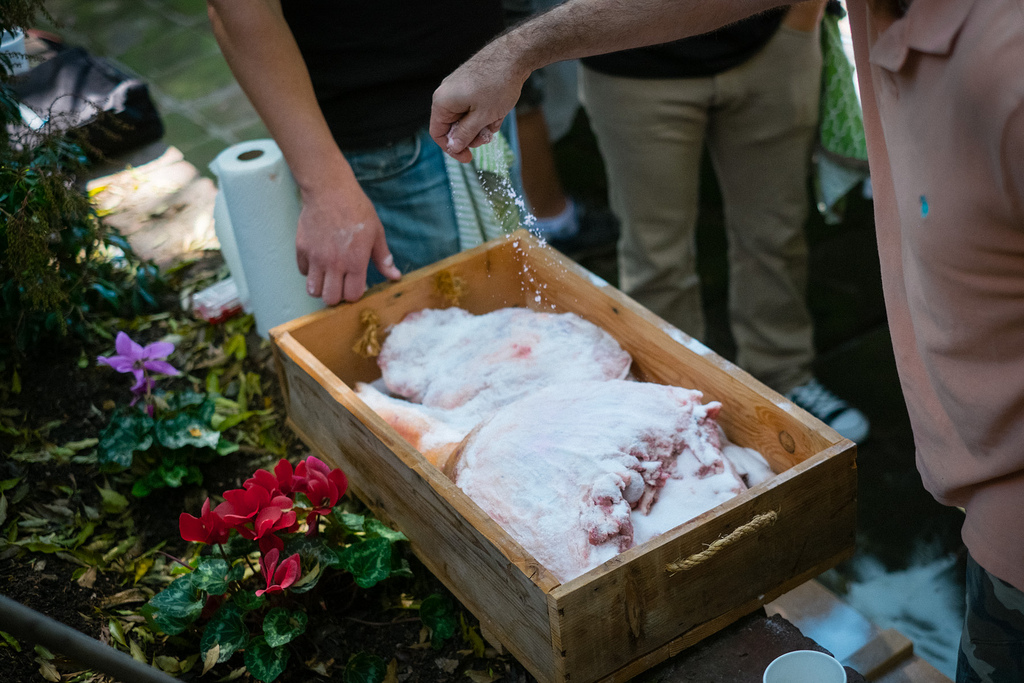 Year V, and more fun than ever. We built the world's first sous vide pig cooker, and proceeded to process and eat over 800 lbs of pork. Grilled. Ground. Smoked. Sauteed. Stuffed. Sous Vide. Loin. Chop. Rib. Head. Offal.
Awesome.
Video: Pig Fest V Butchery
(See last year's Pigfest here)
.